Capacity
Rounded production provides quality parts producing and reliability in work.
Installed capacities of our company allow fast and quality work. "Reduktori" company has high number of machines in its section and that help us to round technological process of making machine parts.
All of this puts "Reduktori" company in line with leading companies for producing gearboxes, in our country.
Horizontal lathes (PA 30, PA 631, PA 900)

max diameter to 900 mm
min diameter of 10 mm
max weight of piece 4000 Kg
max length of piece 4000 mm
Gear Hobbers (5K328A, Cugir FD 500)

max diameter to 1800 mm, modul 20
min diameter of 10 mm, modul 1
max weight of piece 2000 Kg
max height of piece 550 mm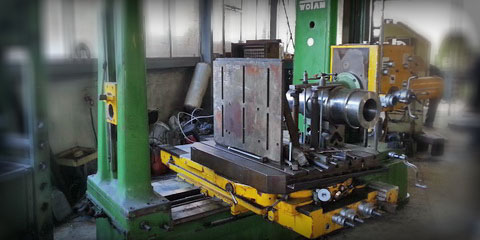 Borverk (Wotan B90)

walk in x direction 1200 mm
walk ih y direction 1000 mm
walk in z direction 1300 mm
Gear Shapers (TOS OH 6)

max diameter to 500 mm
min diameter of 25 mm
max weight of piece 100 Kg
max walk 100 mm
Gear grinding (Niles ZSTZ C2)

max diameter to 400 mm,module 14
min diameter of 13 mm, module 1
max weight of piece 100 Kg
max walk 250 mm
Universal mills (Prvomajska GUK-1P)

walk in X direction 600 mm
walk in Y direction 1200 mm
walk in Z direction 300 mm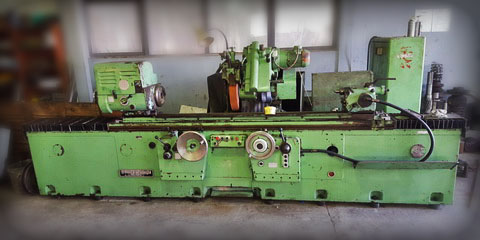 Cilindrical grinding machine (AFC 1500)

max diameter to 380 mm
max length of piece 1850 mm
max weight of piece 1000 Kg
Round grinding (Kellenberger)

max diameter to 250 mm
min diameter of 5 mm
max weight of piece 180 Kg
max length of piece 1200 mm
Vertical plane (Ravenberg, STANKO 7M450)

max diameter to 2000 mm
min diameter of 10 mm
max weight of piece 3500 Kg
max walk 650 mm
Masina za balansiranje radnih kola, ventilatora, kardanskih osovina, rotora elektromora i dr.(Rava Torino)

max prečnik 1300 mm
min prečnik 100 mm
max težina komada 300 kg
min težina komada 3 kg
max dužina komada 2000 mm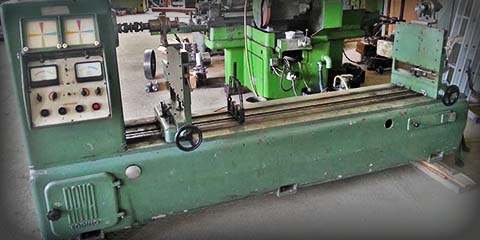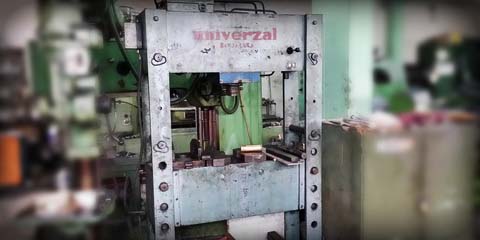 Hydraulic press (UniverzalBanja Luka)

max pressure 100 t
Heat treatment

max weight of piece 60 Kg
max diameter of piece 500 mm
cementation
improvement
annealing
hardening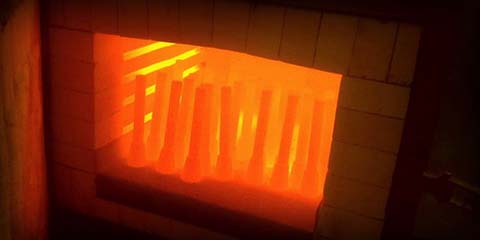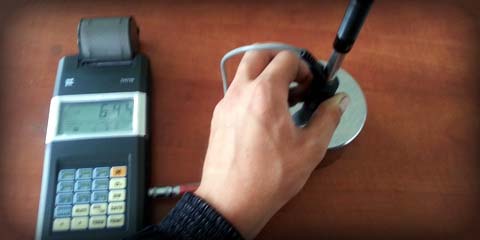 Device for measuring hardness (ITTH110)

for checking hardness we are using modern device for measuring hardness with text reading